To sign up for the University of Salamanca MOOC, you must follow these two simple steps.
STEP 1: Registering on MiriadaX.
You have to write your details and email. It's easy and fast! This video explains it step by step (from 50 ").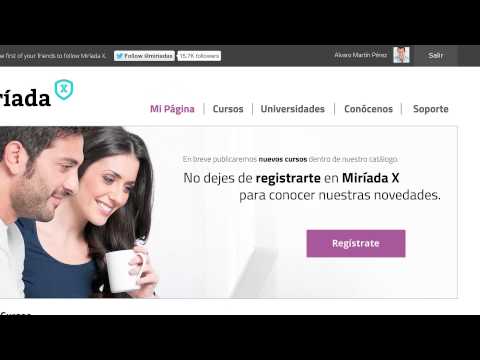 STEP 2: Once you are logged on the platform, you must enter the page of The University of Salamanca courses and select the course you are interested in. After selecting the course, just click on "Regístrate" and you will be joined to the course!
Don't worry if you see nothing, because the materials will be available on the opening date of the course.
If you need any help, please write to mooc@usal.es